After publishing her book, Deborah started to do some public speaking and she loved it so much that she continued, joining her local Toastmasters Club to practice and improve her public speaking skills. She served on the committee as a club officer for a year and was the PR Officer for the club, writing regular blogs on their website and running the social media platforms. Deborah now gives confident and well-crafted speeches to a variety of audiences.
Harmony & Unity Masonic Lodge Ladies Festival Weekend
Deborah was the guest speaker at this event in January 2020 which was hosted by the President, Worshipful Brother Mick Baker.
The President's chosen charity for the year was the Huntington's Disease Association (HDA) and Deborah addressed over 100 people to give them a better understanding of what HD is and how it affects families. She also informed them of all of the services that the HDA provides and encouraged them to dig deep for the charity. She told her personal story of how HD has affected her and her family.
The President, Mick Baker said, "Thank you so much, Deborah your speech was priceless. I cannot put into words how much I appreciate you being with us over the weekend."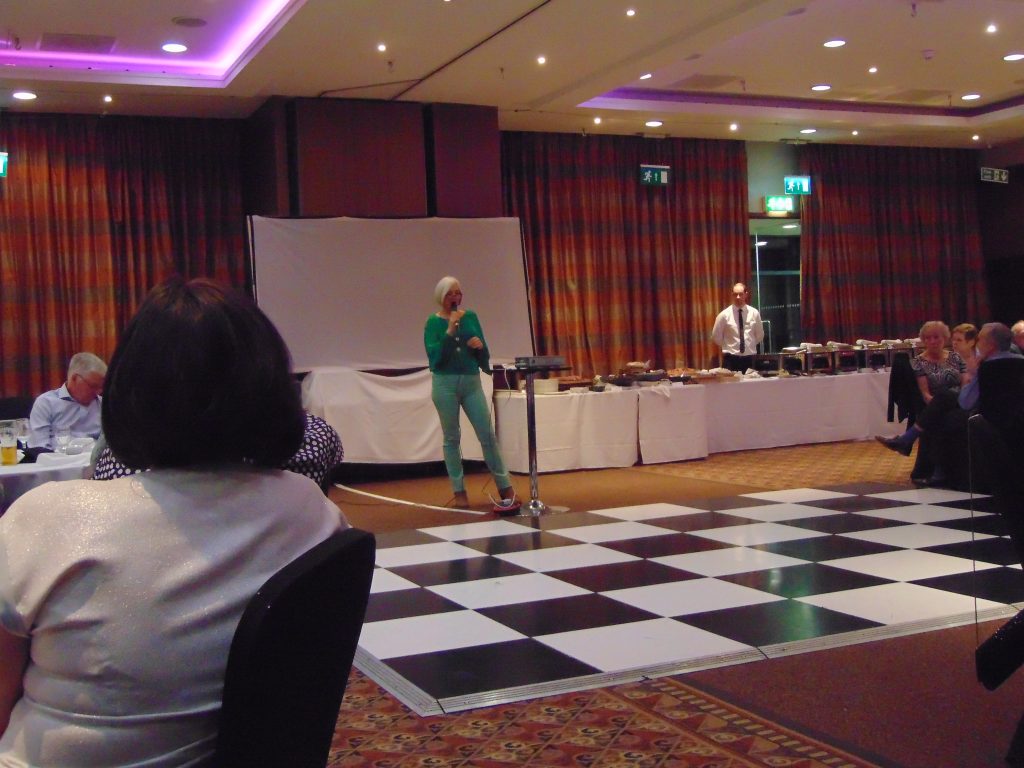 One of the other members, Steve Rouse said, "When you are not directly affected by something, whether it be disease of a particular hardship, demands of everyday life make it easy not to give them much thought. It's not until you are directly affected by something or your attention is drawn to it – in this case a specific illness, Huntington's disease – that you become aware of its existence. Your speech not only made us very aware of the disease itself and how it affects the person who is suffering from it but just as importantly, and so often overlooked, the devastating effects it has on the sufferer's close family."

Lewisham and Penge Rotary Club
After Toastmasters formed an alliance with Rotary at the beginning of 2020 Deborah was invited to Lewisham and Penge Rotary Club to be their after-dinner speaker.
The members of the Rotary club were extremely welcoming to Deborah and listened to her speech attentively. Afterwards a very interesting and informative question and answer session was held.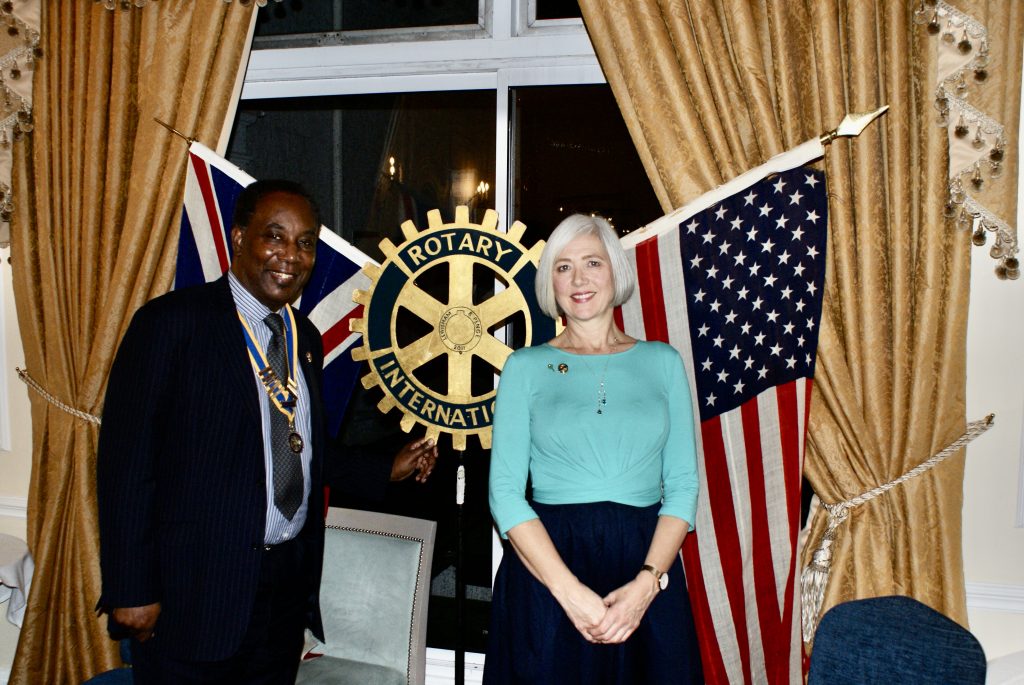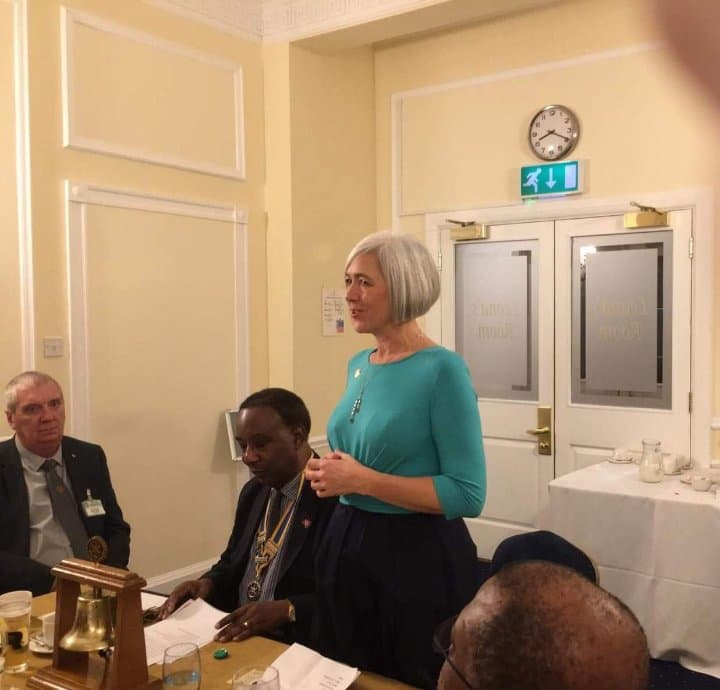 GMB Union
In October 2019 Deborah was the keynote speaker at a GMB Union (London Region) meeting. Deborah's great great grandfather Will Thorne founded the Union and Deborah spoke about the life of her ancestor and about the struggles that her family has been through because of Huntington's disease. Her speech was described afterwards by the GMB Union Council members as 'fantastically inspirational' and 'captivating'.
Deborah has been invited by the National President of the GMB Union to speak at the Annual Union Congress, which was scheduled to go ahead in June 2020. Due to the Corona Virus emergency restrictions, the event was postponed but will go ahead this year and Deborah will speak to the meeting at their online event. Deborah is not affiliated with the union or it's politics in any way other than that her ancestor founded the original union.
Amazing Women Awards
In March 2019 Deborah was a speaker at the Amazing Women Awards in London. The awards are the brainchild of Roz Thornton, founder of Amazing Women Global.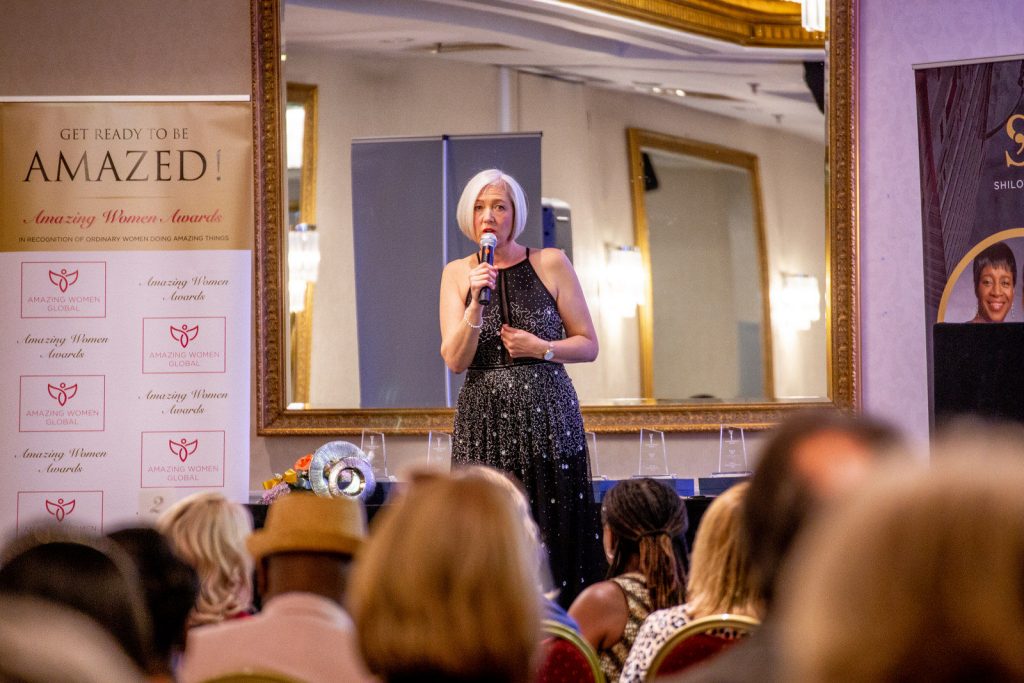 UCL
For the past 15 years, she has spoken twice a year to the second year student doctors at UCL (University College London) about her experiences of living at risk of Huntington's disease and how it has affected her and her family.
Langley Park Girls School
After a teacher at the school read Deborah's book, she was asked to speak to the whole year about her experiences and life journey.
Bromley College Landmark Lecture
The Principle of Bromley College, Sam Parratt, read Deborah's book and invited her to speak to the students of physcology, health studies and law. After her speech, Deborah held a debate on the assisted dying law with the students.