After publishing her book, Deborah started to do some public speaking and she loved it so much that she continued, joining her local Toastmasters Club, Bromley Speakers to practice and improve her public speaking skills. She is currently serving on the committee as a club officer. Deborah now gives confident and well-crafted speeches to a variety of audiences.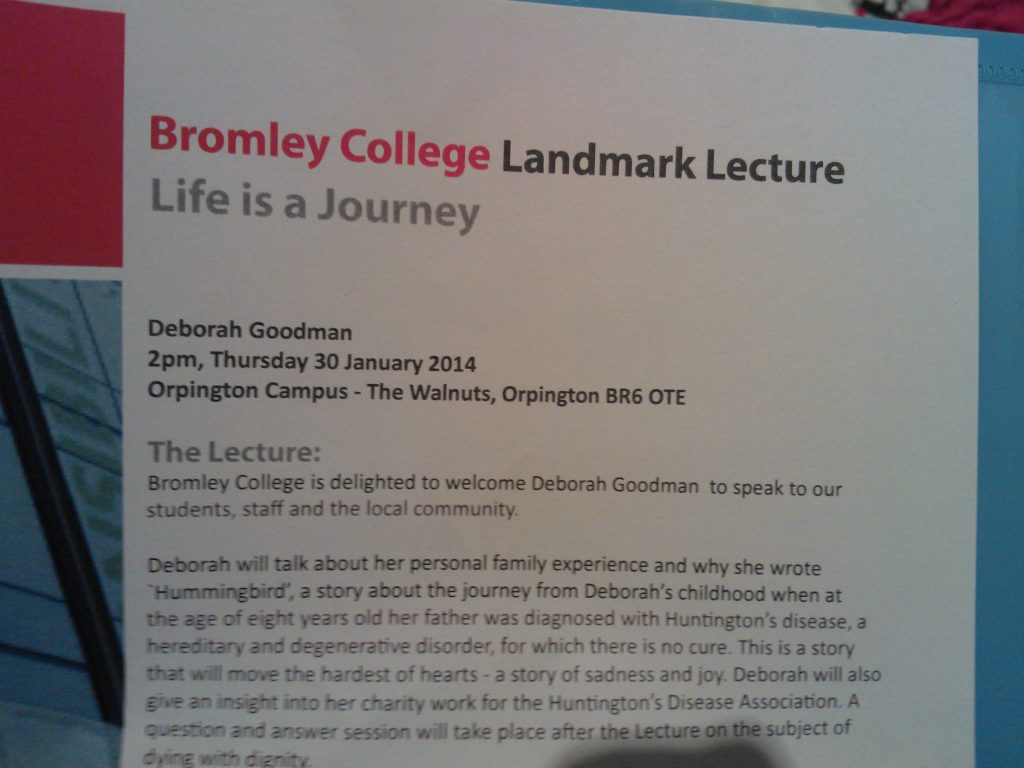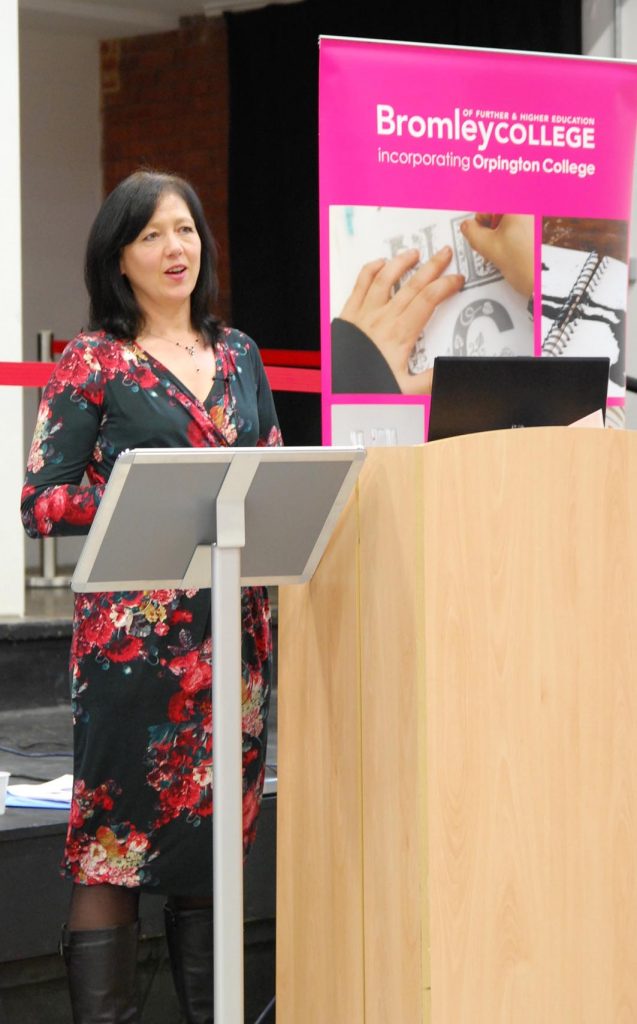 UCL
For the past 14 years, she has spoken twice a year to the second year student doctors at UCL (University College London) about her experiences of living at risk of Huntington's disease and how it has affected her and her family.
Amazing Women Awards
In March 2019 Deborah was a speaker at the Amazing Women Awards in London. The awards are the brainchild of Roz Thornton, founder of Amazing Women Global.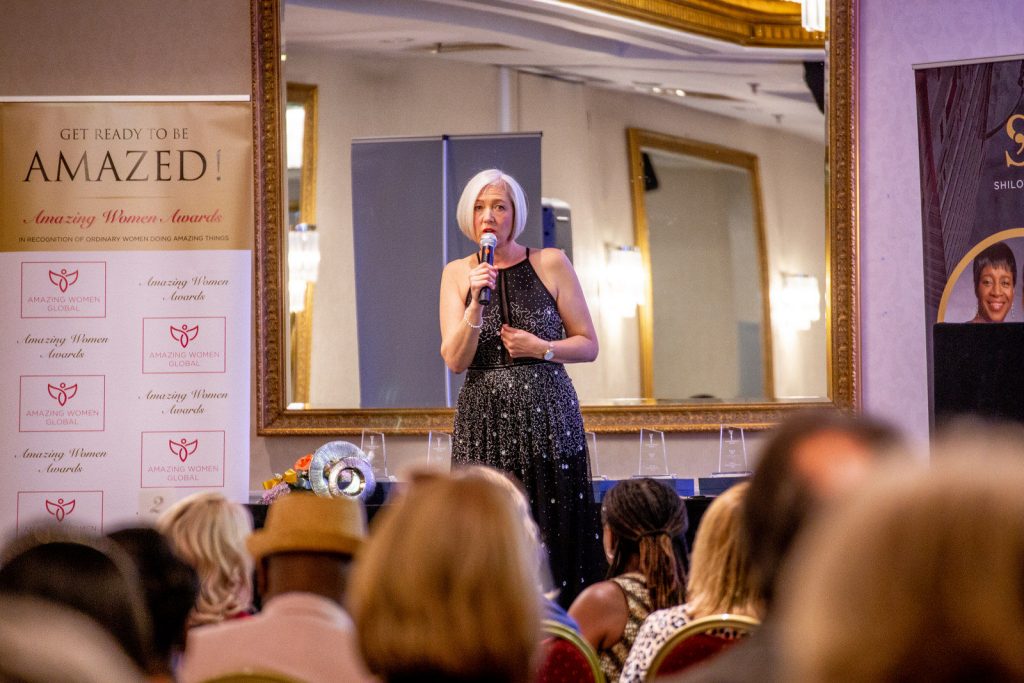 GMB Union
In October 2019 Deborah was the keynote speaker at a GMB Union (London Region) meeting. Deborah's great great grandfather Will Thorne founded the Union and Deborah spoke about the life of her ancestor and about the struggles that her family has been through because of Huntington's disease. Her speech was described afterwards by the GMB Union Council members as 'fantastically inspirational' and 'captivating'.