Our skin is absorbent; so we have to ask ourselves; should we e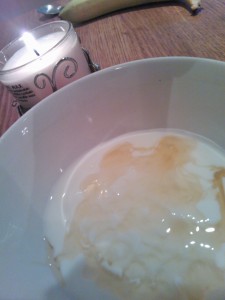 ver put products on our skin that we wouldn't put in our mouths?
I've been aware for many years now that lots of products on the market today contain harmful chemicals. So why do we use them? We are attracted to the clever packaging and artificial smells and we somehow want to believe that the companies behind the products are trustworthy.
A Natural Facial, as the name suggests, uses only natures products, hand blended to suit your skin type. What a wonderful  treatment, I absolutely LOVE it! The smells are divine and I'm totally addicted to the wonderful, subtle aroma of the jojoba oil mixed with Aloe Vera Gel.
The hour-long treatment consists of cleansing, toning with an aromatherapy water, a facemask to suit your skin type (ie organic banana, yoghurt, avocado) and a wonderful and precise facial massage using gorgeous organic oils such as jojoba and avocado.
It's a joy to give and a  pleasure to all senses to receive!
The cost is £40 and I have gift vouchers available which make a wonderful Christmas present.