Holistic Therapist & Infant Massage Instructor
(Bromley and Orpington area of Kent)
 Author, Workshops, 'Live the Life you Want' Retreats
(all areas) Public Speaker
With a specific interest in the healing power of touch, stress management and the positive and negative effect that the mind has on the body, holistic therapist and certified infant massage instructor Deborah Goodman works with people from all walks of life to help with the improvement of their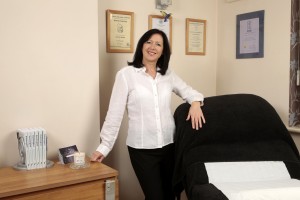 health and wellbeing.
With a holistic approach to your health, Deborah practices reflexology, aromatherapy, massage, reiki  and teaches baby massage to parents and caregivers. Many clients benefit from specialist pregnancy massage and reflexology, relaxing and calming the expectant mother and baby through the pre- and post-natal period.
Aromatherapy oil blends are available and can also be tailor- made to your requirements.
After discussing your particular requirements, Deborah will advise you on the best treatment for you and will work in a way that best suits your needs. Deborah approaches her work with a passion and enthusiasm that is inspired by her genuine interest in your wellbeing and promises to listen to your needs in a non-judgemental and and confidential environment.
Deborah runs private infant massage classes, on a 1:1 basis or with groups of 2-7 babies in people's own homes.
Through her work as an Infant Massage Instructor Deborah has worked with various organisations, including Mothercare, Saplings Nursery, The National Childbirth Trust, Surestart, Holmes Place, Bromley Mind, The Therapy Centre, Bromley Early Years and Quaggy Children's Centre.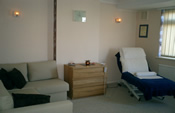 Deborah runs a busy practice in Orpington, Kent and also holds workshops for healthcare professionals who work with infants. She occasionally runs private introductory courses for holistic therapy. Please see workshops and courses for information.
Deborah works with Jo Constaninou from YourNewLifePath to run popular workshops and weekend retreats for people who want to change their lives for the better.
Working with a beauty therapist, chill-out parties are offered to clients at home for special occasions such as birthdays and hen nights, combining health and beauty treatments for a special night in. These are popular events, so be sure to book early!
Deborah is the author of Hummingbird, a book about … well, click on the link and have a look for yourself http://amzn.to/17egMgv