YOGA & MINDFULNESS WEEKEND RETREAT
With Christiane Kerr & Sarah Linsey
Oxon Hoath  Hadlow  Kent 18 – 20 October 2013

Oxon Hoath is a stately home, situated in 73 acres of beautiful Kent countryside and is the perfect place to relax and unwind. A haven of peace and tranquillity only 45 minutes South East of London in Hadlow, near Tonbridge, Kent.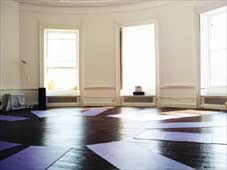 The yoga will take place in the spacious and light dance studio and will include asana, breath work and relaxation; a quiet and explorative approach influenced by the teachings of Vanda Scaravelli. Mindfulness exercises taught as part of the weekend will serve to deepen and enhance the experience.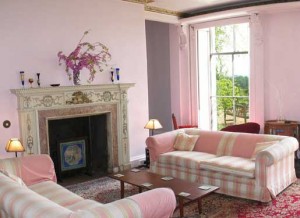 You will arrive at your retreat from 5pm Friday and unwind with your first yoga session before supper, followed by an optional relaxation session before bedtime. Both Saturday and Sunday mornings will begin with an early breathing and mindful movement practice before breakfast.  There will be longer yoga sessions each morning before lunch and afternoons will be free to explore the beautiful countryside and relax.
We will also have an experienced therapist who can offer aromatherapy massage, reflexology and Indian head massage, as well as blend oils for clients. Booking in advance is essential.
On Saturday there will be an evening yoga session before supper and an optional mindfulness session before bedtime. On Sunday there will be a final session before the retreat ends at 5pm.
The vegetarian food has a high reputation and the bedrooms are comfortable. Accommodation is mostly in twin rooms with ensuite bathrooms; those without an ensuite have a bathroom close by. There are a few single rooms which can be booked for a supplement. There are public rooms for relaxing and socialising with a small bar if desired.


The full cost of the retreat including all yoga sessions, accommodation and delicious vegetarian meals is £320. There will be a small supplement if anyone has additional dietary requirements.
The weekend is open to all levels of yoga students from beginners to those more experienced who wish to deepen their experience of yoga and their own personal practice. Two teachers will enable students get plenty of attention and work at their own level. All yoga and mindfulness sessions are optional.
For more information or to book, please contact Christiane or Sarah.
Places are limited to 18.
Christiane Kerr: 0208 995 3352 info@calmforkids.com
Sarah Linsey: 07790 168863 www.sarahlinseyyoga.co.uk
Oxon Hoath: www.oxonhoath.co.uk