I was thrilled to be invited by the principal of Bromley College, Sam Parrett, to speak to their students about my experience with Huntington's disease and to have a Question and Answer session on dying with dignity.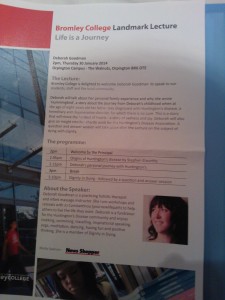 Bromley College launched their Landmark Lecture programme on 18th October 2012 and I feel honored to have been invited to speak at the Orpington campus recently, on 30th January 2014.
Psychology lecturer, Stephen Elworthy gave a presentation on the origins of Huntington's disease and showed a video of Nancy Wexler's amazing work in Venezuela. Mrs Parrett then introduced me with what I can only describe as a 'big up'! She praised me for my charity work, my treks and my book, which she has read and enjoyed. I must admit, I got quite emotional as I listened to her kind words about me.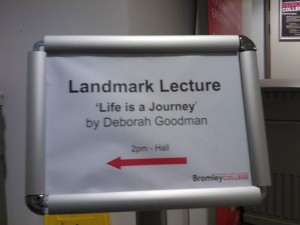 My lecture was well received and I managed to get through it without too much of a problem. I did get a bit choked up a couple of times and a student in the front row was very emotional too. Thankfully Mr Elworthy was on hand with the tissues! I almost managed to break the microphone as I forgot the battery pack was resting on the lectern. As I walked away from it to pick up a book, the pack flew off of its resting place and fell on the floor, splitting open and throwing the batterys across the room. Oh dear, and the whole lecture was being videoed.

We had a short break and returned for a Q & A on Dying with Dignity. I spoke about Lord Falconer's assisted dying bill and explained wh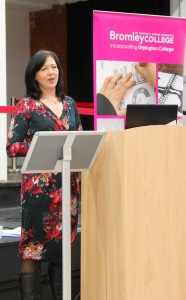 at it would and would not cover. Many of the concerns from the audience were about people who have been diagnosed with a terminal illness who want to die before the illness gets too difficult for them to cope with. The questions were also about people who were no longer competent to make that choice for themselves. There seemed to be a strong view that these people should be allowed to end their lives.

I totally understand and agree with their concerns and Lord Falconer's assisted dying bill does not cover this. But the bill is a step in the right direction and I hope and pray that the law is changed.

The assisted dying bill WOULD
Provide safeguarded choice and control to terminally ill adults and prevent prolonged suffering among these dying adults who want to have choice over how and when they die.
Ensure that terminally ill adults who have assistance to die do so having met clear pre-determined criteria and have explored all their alternatives; rather than as at present, in secret, when checks are only made after someone dies (as set out in the prosecuting policy on assisted suicide).
 The assisted dying bill WOULD NOT
Legalise assisted suicide for people who are not dying (for example disabled people or older people).
Legalise voluntary euthanasia where a doctor administers the life-ending medication. Under the Assisted Dying Bill the person choosing an assistance to die would take the final action to end their life, by taking a prescribed life-ending medication.
Legalise a system where the person being directly helped to die is no longer competent to make that choice for themselves. This Assisted Dying Bill would only apply to adults with mental capacity both at the time of their request and at the time of their death.
I am a member of Dignity in Dying, a national campaign and membership organisation with over 25,000 active supporters campaigning to legalise assisted dying, within upfront safeguards, for terminally ill, mentally competent adults.
Please join the campaign – go to http://www.dignityindying.org.uk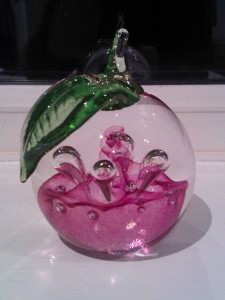 The session ended with the signing of some books and a couple of photos for a press release. I was presented with the most gorgeous paperweight by the college as a mark of their gratitude, which I love and will display with pride. A couple of the students came up to me with a big hug to share, which was lovely, and two of the colleges professors (I think that's what they call college teachers, or is it Lecturers?) congratulated me on my talk and suggested that they would like me to speak to their students, so watch this space, I hope to be invited back again 🙂

The college has purchased a few copies of my book, Hummingbird, for its library.
Hummingbird book is available on Amazon. http://amzn.to/17egMgv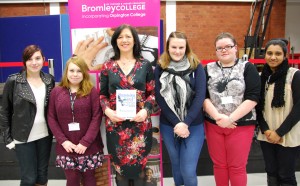 The college is writing a press release and below are comments from two of the students who are both studying on the Level 3 Health & Social Care course.
"Deborah's story was eye opening, heart-warming and emotional – I hung on her every word! I want to work in nursing and I've learnt so much from Deborah today about Huntington's Disease." Siobhan
"It made me realise the ins and outs of Huntington's Disease and how it is passed on through families. I hope to use this knowledge in my work placement with people with disabilities." Jade